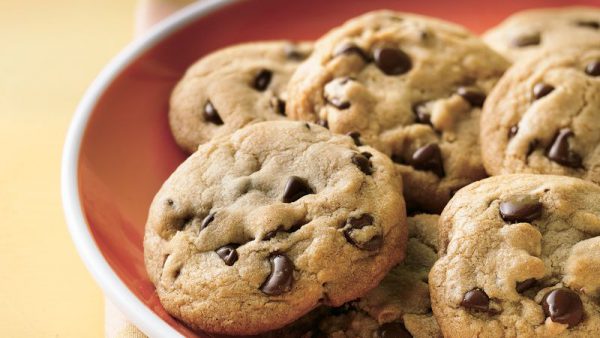 | | |
| --- | --- |
| | |
Pre-heat oven to 200C. Place butter and sugar in large bowl and mix well.

Add the egg and vanilla essence and mix again.

Sieve in flour and salt to mix and combine well.

Add the chocolate. Mix together then roll balls of mixture to about 2cm by 2cm and place on a baking tray with baking parchment on. Be careful not to put the cookies too close together.

Place in preheated oven for 7-10 minutes. Repeat until all cookies are cooked.
For double chocolate cookies simply replace 50g flour with 75g chocolate powder.