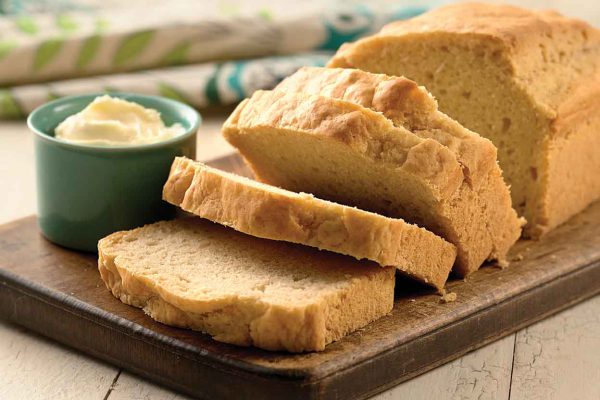 | | |
| --- | --- |
| | |
Mix the flour, sugar, 3 tablespoons of the melted butter, yeast and the beer, stirring until fairly smooth; don't worry about a scattering of small lumps.

Spoon the batter into the prepared pan, smoothing the top. Drizzle with the remaining 1 tablespoon melted butter.

Preheat the oven to 190C. Lightly grease a loaf pan. Let the dough rest for about 45 minutes.

Bake the bread for 45 to 55 minutes, until a toothpick inserted about 1/2" into the top of the loaf comes out clean, or with a few moist crumbs clinging to it.

Remove the bread from the oven, and after 5 minutes turn it out onto a rack to cool.

Wait until the bread cools completely before slicing. Store airtight at room temperature.